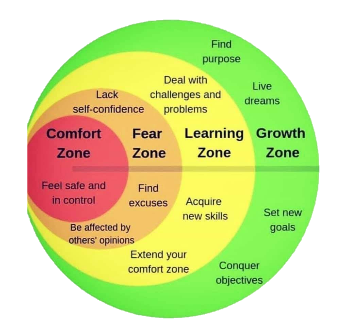 When we look at it simply, your comfort zone is a behavioral space, or a mental space, where your activities and behaviors fit inside a nice steady routine and pattern that minimizes stress and risk. It provides a state of mental security. When you stay inside your comfort zone you benefit in obvious ways, enjoying regular happiness, low anxiety, and reduced stress.

The idea of the comfort zone goes back to 1908 when psychologists Robert M. Yerkes and John D. Dodson explained that a state of relative comfort created a steady level of performance. When we are able to maintain a steady and predictable state, then we can anticipate consistent results. And this sounds pretty good, until we want things to change.
In order to maximize performance w...