Hypnosis for Pain Control...
---
There are several different scientific models that describe how pain is transmitted throughout the body, transmitted to the brain, and then processed by the brain. There is no specific part of the brain that handles pain. All of the models agree that the signals eventually wind up in the brain. Because the brain is involved, we can use hypnosis to do wonderful things with how those signals are interpreted and responded to.

---
"In some cases, hypnosis is the best first option to treat physical chronic or short term pain."
Call Us Today for Your Free, Confidential Consultation

(802) 566-0464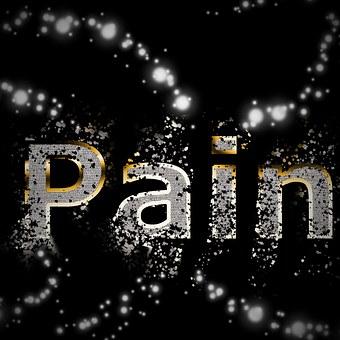 Hypnosis isn't about convincing you that you don't feel pain; it's about helping you manage the fear and anxiety you feel related to that pain. It relaxes you, and it redirects your attention from the sensation of pain. In a hypnosis session,we will start with relaxation techniques. Then the hypnotist will guide you in refocusing your attention from something that triggers negative emotions to something that will activate positive emotions, such as being at the beach.

If your mind is off to the beach, and you're imagining the warmth of the sun, the cool of the breeze, the sand at your feet, you'll be less focused on your pain, and ready for the indirect suggestion of how to react to pain in the future. It might sound something like this: "You will continue to feel this same sensation of pain, but you'll be much less distressed about it, much calmer, much more at ease, not worried about it." By minimizing your reaction to pain, we are able to make the experience of pain less significant.
Hypnosis isn't a one-shot treatment. Hypnosis typically helps relieve pain in just 2 to 6 sessions. But some people will benefit faster. The goal is to teach clients the technique so they can use it on their own when pain strikes. Having hypnosis as a tool also helps eliminate the stress that comes from not having control.
Start Living Your Pain - Free Life!
To Schedule Your Appointment Call Today
(802) 566-0464

Hypnosis Can Help Relieve Pain...
There have been several studies on the effectiveness of using hypnosis to release unwanted behaviors. The American Medical Association suggests that the number one, most effective treatment for stress, is hypnosis or self-hypnosis. Anyone who has experienced physical pain, knows there is stress involved. By reducing stress in the life of someone experiencing physical pain, their quality of life almost always improves dramatically. Continued use of self-hypnotic techniques continues to reinforce the relaxation and improved feelings.

Hypnosis has shown to be effective in helping to relieve pain caused by...
Arthritis


Back pain

Neck pain

Migraines

Phantom limb pain

Cancer pain

Before, during and after surgery


Fibromyalgia

Dental visits

Neuropathic pain (Diabetic pain)

Shingles

And More...
Call to Learn How Hypnosis
Can Help You Live Pain Free!

(802) 566-0464
---
"Studies show that more than 75% of people with arthritis and related diseases experience significant pain relief using hypnosis."

- The Arthritis Foundation
---
Hypnosis Helps Kids, Too...

Hypnosis is a tool you also can give a child to help him or her to take control. When he feels pain, he can do something about it immediately. This reduces the stress associated with the pain and can help to keep the pain from escalating.
For children, creating an active mental escape may be necessary. Rather than relaxing at the beach with a book, a child may want to imagine playing on the playground or kicking a soccer ball down the field.
Hypnosis Can Give You Control Over Pain...

Some people respond to hypnosis better than others, but there's no harm in trying it.
Hypnosis has no side effects and if it doesn't work for you, you can stop at any time.

But many people report a significant reduction in pain, and gain a simple tool for easing pain that you can use any time.

Articles on Hypnosis and Pain...

Hypnosis Reduces Frequency and Intensity of Migraines

Compared the treatment of migraine by hypnosis and autohypnosis with the treatment of migraine by the drug prochlorperazine (Stemetil). Results show that the number of attacks and the number of people who suffered blinding attacks were significantly lower for the group receiving hypnotherapy than for the group receiving prochlorperazine. For the group on hypnotherapy, these two measures were significantly lower when on hypnotherapy than when on the previous treatment. It is concluded that further trials of hypnotherapy are justified against some other treatment not solely associated with the ingestion of tablets.
Anderson JA, Basker MA, Dalton R, Migraine and hypnotherapy, International Journal of Clinical & Experimental Hypnosis 1975; 23(1): 48-58.
---
Hypnosis Reduces Pain and Speeds up Recovery from Surgery

Since 1992, we have used hypnosis routinely in more than 1400 patients undergoing surgery. We found that hypnosis used with patients as an adjunct to conscious sedation and local anesthesia was associated with improved intra-operative patient comfort, and with reduced anxiety, pain, intra-operative requirements for anxiolytic and analgesic drugs, optimal surgical conditions and a faster recovery of the patient. We reported our clinical experience and our fundamental research.
[Hypnosis and its application in surgery] Faymonville ME, Defechereux T, Joris J, Adant JP, Hamoir E, Meurisse M, Service d'Anesthesie-Reanimation, Universite de Liege, Rev Med Liege. 1998 Jul;53(7):414-8

.
---
Hypnosis Reduces Pain Intensity

Analysis of the simple-simple main effects, holding both group and condition constant, revealed that application of hypnotic analgesia reduced report of pain intensity significantly more than report of pain unpleasantness.
Dahlgren LA, Kurtz RM, Strube MJ, Malone MD, Differential effects of hypnotic suggestion on multiple dimensions of pain.Journal of Pain & Symptom Management. 1995; 10(6): 464-70.
---
Hypnosis Has a Reliable and Significant Impact on Acute and Chronic Pain
Hypnosis has been demonstrated to reduce analogue pain, and studies on the mechanisms of laboratory pain reduction have provided useful applications to clinical populations. Studies showing central nervous system activity during hypnotic procedures offer preliminary information concerning possible physiological mechanisms of hypnotic analgesia. Randomized controlled studies with clinical populations indicate that hypnosis has a reliable and significant impact on acute procedural pain and chronic pain conditions. Methodological issues of this body of research are discussed, as are methods to better integrate hypnosis into comprehensive pain treatment.
Hypnosis and clinical pain. Patterson DR, Jensen MP, Department of Rehabilitation Medicine, University of Washington School of Medicine, Seattle, WA USA 98104 Psychol Bull. 2003 Jul;129(4):495-521.
Call Green Mountain Hypnosis Today
for Your Free and Confidential Consultation

(802) 566-0464