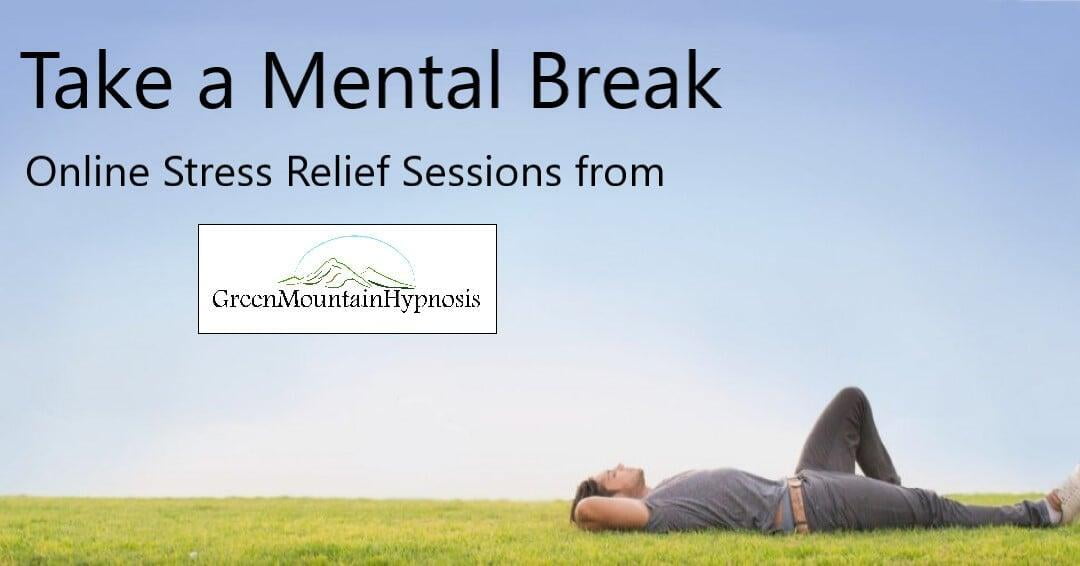 We could all use a break
I'll be going live each month to share a free deep stress relief hypnosis session, and you can join me!

Stress is a part of everyone's life, and the more we experience it, the more it tends to build up. You can lower your stress with hypnosis. Just a brief session in hypnosis can help you release the stress you're carrying and allow your mind and body to emerge reenergized, restored, and refreshed!
When:

2nd Monday of every month at 6 pm
Click the button below to register!
I hear this a lot from clients - "I know what I should be doing, and I start out great, then after a while I lose momentum - I'm right back to where I started."
The reason why people have trouble making lasting changes is that they start with goals that are unclear or unrealistic, and then make changes that are not sustainable in the long term.
The secret to setting goals is to be specific enough to create small, reasonable changes that you can live with, and then to build on those changes until you are living the life you want to live.
For years, I've been teaching my clients simple strategies to create a series of absolutely reachable goals, building up the momentum of success, so that they can create the changes they desire, almost effortlessly. The response and success of my clients has been mind-blowing, and I want to share it with you!
I've put together a special 2 part online workshop -
Creating Resolutions That Work!
I'll be hosting this empowering event live online for 2 nights - February 7th and 9th, from 6 - 7:30 pm
In this workshop you'll learn:
How to harness those big ideas and turn them into a series of goals you can't help but reach

How to create a plan of action that propels you to your success

Hypnotic language hacks that stop negative thinking and limiting beliefs

How to measure and celebrate your success so that you can calibrate your actions to keep you moving forward

Resources that help you stay organized and on track like:

Worksheets to keep track of your goals and progress

A customizable 8 week action plan

Hypnosis recordings to boost and maintain your positive mindset

An invitation to join a members-only Facebook group to connect with other attendees for accountability, support, and to celebrate your accomplishments
Day One - Feb 7
Introductions
Understanding Change
What Do You Want? - How to Set Reachable Goals
Chunking Down - Harnessing the Power of Big Ideas
Language Hacks to Empower Real Change
Day Two - Feb 9
Review
Creating Action Plans - "Now I know what I want - what do I do?"
Chunking Up - Building Out the Small Steps
Measuring Outcomes - "There is No Failure - Only Feedback"
The Next Steps - Keep up the Great Work!
Creating Resolutions That Work!
A 2 part online workshop
February 7th and 9th, 6 - 7:30 pm
To kick off the new year I'm offering this workshop at a special rate -
Only $129 per person for the full 2 part experience.
Early Registration Bonus!
Register before February 1st to get a free bonus hypnosis recording
Can't make it? That's okay!
Register now and get access to the replay and all the resources to use at your own pace.