Welcome to Green Mountain Hypnosis
Karen Gray CHt, RN, Director of Green Mountain Hypnosis
My name is Karen Gray. I am a Registered Nurse, a Certified Hypnotist with the National Guild of Hypnotists, and the Owner of Green Mountain Hypnosis.

I have developed a holistic approach to using hypnosis that reflects my background in nursing and my training in hypnotherapy.

I help everyday people make positive changes in their lives. I work with clients on a variety of issues, such as stress and anxiety, weight management, quitting smoking, pain management, eliminating fears and phobias, public speaking, athletic performance, career excellence, and so much more.
---
Join the Mailing List!
Sign up now for weekly articles, special offers, insights and information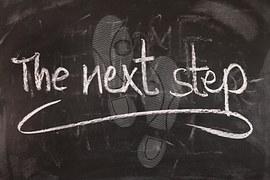 Call Today for more information

(802) 566-0464

---
"Believing and investing in yourself is the best way to shift your thinking from a paradigm of excuses to one of solutions."
- Farshad Asl

---
I run a client-centered hypnosis practice, which means that each client has a unique experience that is designed to meet their specific needs and challenges.
There are hypnotists that run their business with a "One Size Fits All" model, where every client they see gets the same scripted sessions.
Instead of applying the same cookie-cutter method to every person I help, I carefully consider each client's individual needs, and design a hypnosis program that is tailored to be the best approach for you.
After all, you are a unique individual. Shouldn't your hypnosis experience reflect that?
Ask us how we can help you with the everyday issues you want to address.
Call today for your free, confidential consultation

(802) 566-0464
Download our Free eBook
"All About Hypnosis"
---
"Hypnosis is the epitome of mind-body medicine. It can enable the mind to tell the body how to react, and modify the messages that the body sends to the mind."
– New York Times
---
Are you wondering what it feels like to use hypnosis?
Enter your email to get access to this brief audio hypnosis program and see for yourself!
---
Call Today to Learn What You Can Achieve

(802) 566-0464

---
---
"The mind is powerful, and you have more control than you think."
– Scott D. Lewis
---
Directions...
If you're in the area, we are an easy drive from these New Hampshire and Vermont towns:

Canaan, Claremont, Cornish, Croydon, Dorchester, Enfield, Grafton, Grantham Groton, Hanover, Haverhill, Orange, Orford, Lebanon, Lyme, North Haverhill, Piermont, Plainfield, Plymouth, Rumney, Sunapee, Warren, Wentworth, West Lebanon

Ascutney, Bradford, Barnard, Bethel, Bridgewater, Chelsea, Chester, Corinth, Fairlee, Hartford, Hartland, Newbury, Norwich, North Springfield, Royalton, Sharon, Springfield, South Royalton, Tunbridge, Vershire, Wells River, West Fairlee, White River Junction, Wilder, Windsor, Woodstock


We are also accessible via Advance Transit public transportation.

http://www.advancetransit.com/routefinder.htm