Welcome to Green Mountain Hypnosis
Karen Gray CH, RN, Director of Green Mountain Hypnosis
Hypnosis is a powerful tool that allows anyone to take control of those parts of their lives that don't have to be out of control anymore. Hypnosis talks directly to the subconscious mind, the part of the brain that's in charge of emotions and imagination, habits and fears. We can help you to take control of your life: your habits, behaviors, and feelings.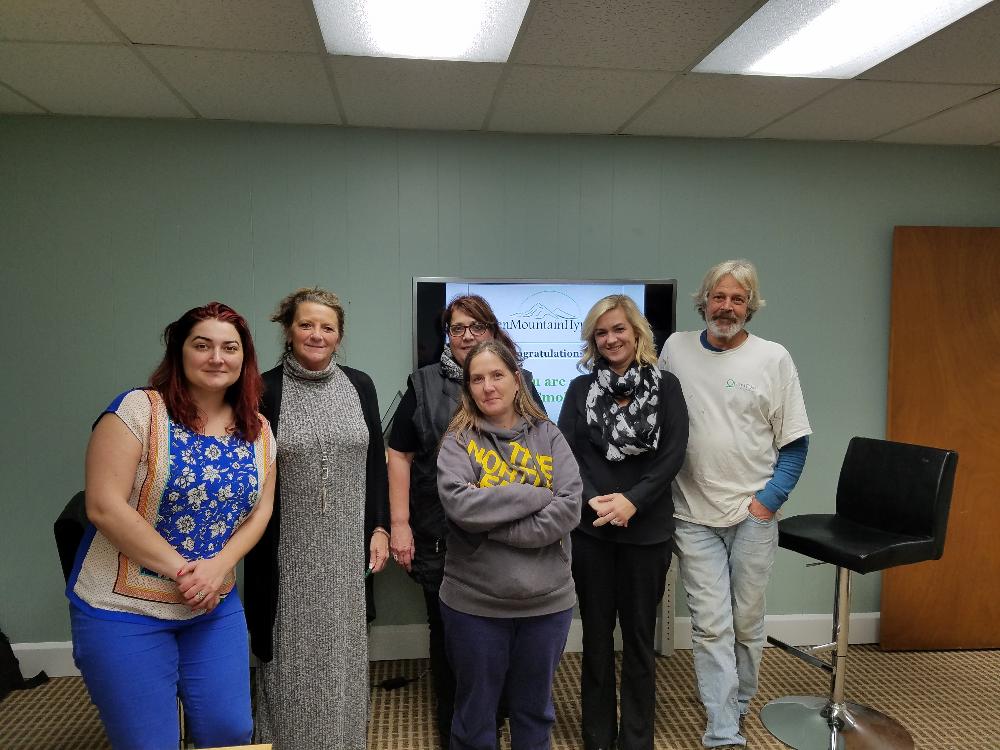 "Quitting Smoking with Hypnosis was a Huge Success"
By Karen Gray CH, RN
"Hypnosis made quitting smoking the easiest thing I have ever done! Thank you!"
"It's not about quitting or giving anything up. It's about taking control of your life."
"Thank you for your generosity in sharing your gift and making us non-smokers for the rest of our lives!"
On November 16th, Green Mountain Hypnosis held a free smoking cessation program in honor of The Great American Smoke Out. Six smokers participated, learned powerful stress reduction techniques, and became non smokers once and for all!
For more information on how hypnosis can help you quit smoking, reduce stress and anxiety, and remove unwanted habits, email Karen at info@GreenMountainHypnosis.com or call (802) 566-0464.
---
Hypnosis for Change
packages start each client with a series of three sessions. This method is ideal for addressing unwanted habits, behaviors, and fears - geared for the fast and effective resolution of a specific issue.
Growth
packages are long - term programs available for people who want to amplify their careers and their personal lives - propelling themselves to the next level both personally and professionally.
Mind Spa
sessions are also available. These one hour sessions use deep relaxation techniques to recharge and refresh you.
Our hypnosis practitioners have advanced training in Hypnosis for Pain Management, Hypnosis for Weight Loss, PTSD and Hypnosis, and Hypnosis for Anxiety relief.
Ask us how we can help you with the everyday issues you want to address.
Call today for your free, confidential consultation
(802) 566-0464
Our focus is helping our clients achieve their goals of overcoming their struggles with weight, smoking, anxiety, stress, pain, fears, personal achievement, habits, sleep, and other concerns and issues.
Our goal is to help you succeed - and we reach this goal by using the most effective process in the most efficient use of your time. We bring the latest, most reliable, and most modern approach of hypnotic techniques and methods to our clients.
"Experience Hypnosis!"

the Free audio hypnosis program from Green Mountain Hypnosis.
Are you wondering what a hypnosis session is like? I designed this program just for you! Experience a hypnotic induction, ego-strengthening suggestions, and emergence from trance in this brief audio program. Just fill out the form below for instant access.
---
"Hypnosis is the epitome of mind-body medicine. It can enable the mind to tell the body how to react, and modify the messages that the body sends to the mind." – New York Times
---
Call today to find out how Green Mountain Hypnosis can help you Change Your Life!
(802) 566-0464
________________________________
"The mind is powerful, and you have more control than you think." – Scott D. Lewis
________________________________
---
Are you ready to free yourself of your bad habits?
Are you ready to live with less pain and less stress?
Are you ready to feel better, perform better at work, and experience a greater quality of life?
Find Out How Hypnosis Can Help You!

Call Now for your free phone consultation

(802) 566-0464
Directions...
If you're in the area, we are an easy drive from these New Hampshire and Vermont towns:

Canaan, Claremont, Cornish, Croydon, Dorchester, Enfield, Grafton, Grantham Groton, Hanover, Haverhill, Orange, Orford, Lebanon, Lyme, North Haverhill, Piermont, Plainfield, Plymouth, Rumney, Sunapee, Warren, Wentworth, West Lebanon

Ascutney, Bradford, Barnard, Bethel, Bridgewater, Chelsea, Chester, Corinth, Fairlee, Hartford, Hartland, Newbury, Norwich, North Springfield, Royalton, Sharon, Springfield, South Royalton, Tunbridge, Vershire, Wells River, West Fairlee, White River Junction, Wilder, Windsor, Woodstock


We are also accessible via Advance Transit public transportation.

http://www.advancetransit.com/routefinder.htm
---
Call us Today to Learn What We Can Help You Achieve

(802) 566-0464

---